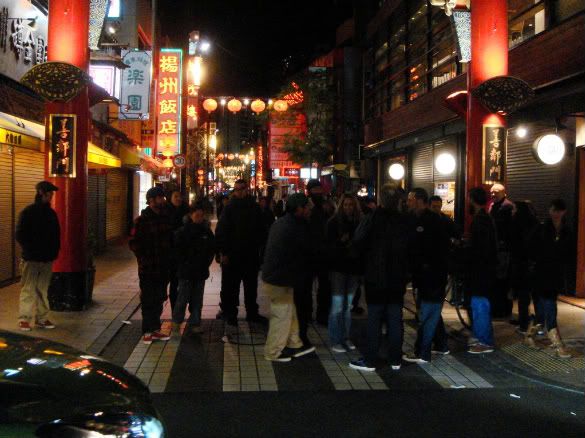 We're chillin on the street in Yokohama............
Cant even see " whos who " but Later, Imma post a full report of last nite on here after finished develop films
" what happen was on the street "
Ow My God!!! " Jack Rudy " He is considered to be one of the top tattoo artists in the world.
I still have sum story wiz Jack Rudy so........we ll see whats up!
I juss wana thank yall anywayz.......