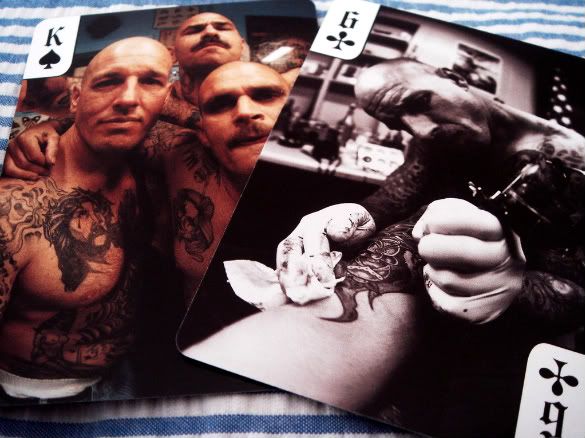 Thanks Baby Ray!!!!!! I was talkin on the phone wiz Baby Ray, he was sooooooo nice☆
like " Do u need a ride ? " " if u then Imma pick u up at airport" " Do u know Hiro of Scratch Addiction in Harajuku? "
" Imma give u REAL nice tattoo for u! " brahbrahbrah=3333 playaplaya hahah Look foward to see ya☆
Beside I got this playing card of Estevan Oriol Its soooooo killin'!!!!!! Include avobe the Baby Ray's pix so cool huh?!
and see mah home boy " Trigger " s there too